Popular
STRIBOG SP9 A3

$

1,050.00

Zastava ZPAP85 AK Pistol 5.56 NATO/223, 10" Chrome Lined Barrel, Dark Wood, Buldged Trunnion 30rd Mag1.5 mm receiver , chrome lined barrel

Rated 2.80 out of 5

$

1,099.99

Zastava ZPAP92 AK-47 Pistol, 7.62x39mm, 10" Barrel, 30rd Mag

Rated 5.00 out of 5

$

1,199.99
Reviews
Submit Your Review Here..
yes I would buy these again.
Submitted 
By went 2 kck
From KS
Verified Buyer
Good stuff!
Submitted 
By That Guy
From Gainesville, FL
Verified Buyer
Have shot THOUSANDS of these rounds over the years. Listen, it's not Hornady 135g plus-P grade ammo, BUT, it'll do the job. It feeds and cycles through my Beretta M9, SIG M17, Sub2K, S&W M&P, and the list goes on. Great round for stocking ammo. I carry other brands for defensive rounds in small amounts, but this stocks my "go to war" kit and ammo cabinet for 9mm. I've had a bad lot, but overall, it's way better than paying for some of the other stuff to potentially sit on a shelf until I die.
Well made. Will buy again.
Submitted 
By T Weaver
From Palmerton PA
Verified Buyer
A good Israeli product. Functions well an reliable
Very impressive leaves some pretty good sized holes
Submitted 
By Tig
From Springfield Illinois
Verified Buyer
Pretty impressed actually
I hope they don't stop making this ammo
Submitted 
By Rich
From Houston, Texas
Verified Reviewer
Love all 3 (9mm 115 grain, 5.56 77 grain and the 7.62 150 grain. Once I zeroed my optics I blew the entire centers of the targets out. It is all very accurate and well worth the money.
Submitted 
By Mr. JJ
From Ellenton Florida
Verified Buyer
Very well made, they feed great into our pistols and a great price.
Everything I hoped they would be!
Submitted 
By JohnJ
From Champaign, IL
Verified Buyer
I purchased this ammunition primarily because of it's reviews and the reasonable pricing. I was very pleased to find that not only was it a good value, but they also performed very well. I have purchased these several times and as long as Midway Weapons  stocks them I will continue to do so.
Submitted 
By tt
From dallas, tx
Verified Reviewer
Tested these with a Springfield Armory Hellcat at a range and they fed and shoots flawlessly for 50 rounds. Delinitely will carry these ammo with the hellcat
Submitted 
By Coach Zo
From Houston, Tx
Verified Buyer
Used to kill wild hogs. Never have had an issue with this ammo.
Submitted 
By Big Willie
From Charlotte Tennessee
Verified Buyer
I always check ammunition at my range for accuracy and feeding! Works great! It will be used in my carry!
Great ammo and dependable
Submitted 
By Jim D
From Parma, Ohio
Verified Buyer
flawless and dependable ammo
This is great ammo at a fantastic price. No problems.
Submitted 
By Butch
From Glen Burnie Md
Verified Buyer
Target shooting and qualifying. The IMI 9mm ,hp, ammo from Midway is the same price as some of the other guys FMJ stuff. Have had no misfires or jams.
Would definitely purchase again.
Submitted 
By Moose
From Conway, S.C.
Verified Buyer
Personal defense/CC. Fires several hundred rounds through several different pistols. Not one failure. Very reliable ammo.
Really reliable,, will always Purchase
Submitted 
By Mitch
From Ohio
Verified Buyer
This 9mm ammunition is made for survival in Israel. They bet there lives on this stuff! It's not like in the States where it's just ammunition for plinking. It works and does what it is supposed to do every time. There lives depend on it. You can't go wrong with it. It's inexpensive, to the point you can plink with it and carry it for self defense. It's good to train with the same ammunition that you are going to carry. The only problem I have is Midway Weapons needs to learn how to pack them better for shipping. The count is always correct but there always all over the shipping box. I fully recommend this ammunition.
Submitted 
By Swagg
From Va
Verified Buyer
I wish I had more of this ammo,ran smooth through my p320 no problems!!
Quality ammo at a great price
Submitted 
By SnakeBonez
From Clifton Heights, PA
Verified Buyer
Quality ammo at a great price
Submitted 
By Doc Adam
From Gainesville, FL
Verified Reviewer
No complaints at all. Bought a thousand rounds years ago, finally burnt through it without any issues, so I bought a thousand more. My IMI SHTF ammo that has been in my Jeep for YEARS fired flawlessly through a Sig M17, a Beretta M9, and a Kel-Tec Sub 2000 Gen 2 just today. Replaced the mags and loaded up with the new IMI 9mm to be ready for the next few years!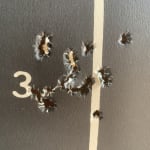 Submitted 
By Decky69
From Leland NC
Verified Buyer
Goes bang every time in my S&W and Glock.
Yes ordered more great cary ammo
Submitted 
By Jamis
From Minneapolis mn
Verified Buyer
Shoot nice love imi rounds
Submitted 
By Nick
From Undisclosed
Verified Buyer
I put these in my 9mm and they go bang every time. Good deal.
Know Us
Following a rich TX tradition, the folks at Midway weapons enjoy the outdoors, hunting, fishing, and adventure. Since the ammo retailer's start in 2004, Ammo To Go has always been focused on outdoorsmen and women with an eye on protecting the outdoors.
Read More
Product Showcase